Previous Speakers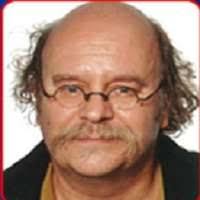 Patrick Van Damme
Ghent University, Belgium Belgium

Juan J. Garcia B.
University of Amazonia, Brazil Brazil

Sabtain Adil
Islamia College University, Pakistan Pakistan

Adnan Bashir
Pakistan Academy of Sciences, Pakistan Pakistan

Melissa Zermit Namchu
National University of Singapore, Singapore Singapore

Hong Yang
Temasek Polytechnic, Singapore Singapore

Daniel Motlhanka
Botswana University of Agriculture and Natural Resources, Botswana Botswana

Mohammad Bagher Rezee
Research Institute of Forest and Rangeland,Iran Iran
Recommended Global Pharmaceutical Sciences Conferences
Euro Ethnopharmacology 2019
About Conference
It is our great pleasure to invite all the scientists, professors, young researchers, business delegates and students from all over the world to attend our 14th Annual meet on Euro Ethnopharmacology which is going to be held during January 21-22, 2019 at Amsterdam, Netherlands. The theme of conference is "Exploring research and innovations in ethnopharmacology for future health care advancements".
The aim is to gather leading ethnopharmacologist, biologist, herbalist, Ayurveda and unani experts, academic scientists, post-doctoral fellow, researchers and research scholars on a common platform to exchange and share their expertise and research outcomes on all aspects of Ethnopharmacology.
It would also provide a platform for the scientists and future aspiring researchers around the globe to indulge into a fruitful collaboration in order to create technological and innovative advancements in the field of ethnopharmacology for global benefit.
Meeting Objective:
The main objective is to establish a realistic approach to Ethnopharmacology in order to promote and further contribute to modern medical practice by exploring the resources of Ethnopharmacology.
This conference is aimed to bridge the gap between traditional medicine and modern science as an approach to create novel medical advancements.
Why to attend?
Enable participants to exchange concepts and expand network with leading scientists and professionals. Euro Ethnopharmacology 2019 brings along high international scientists and professionals presenting innovative discoveries and analysis. Change exhibitors to own multiplied visibility through stigmatization and networking at the conference and gain direct access to a core audience of professionals and decision makers. We have a tendency to endeavour to create 14th Annual meet on Euro Ethnopharmacology Conference successful, together with your support and top quality talks from Ethnopharmacology Researchers.
Market Analysis
Ethnopharmacology involves a wide range of scientists from varying specialties. The practices and public interest in natural therapies, namely herbal medicine, have been increased dramatically throughout the world. This has increased the international trade in herbal medicine enormously. A paradigm shift is observed in the use of natural product based medicine for the management of health care, which can significantly impart a major task in economic growth.
Knowledge about traditional drugs/medicines is put into practice in different cultural settings in daily health care, nutrition, veterinary, hunting, pest control etc. We are interested in the perception and the interface of the emic and ethic perspective of such knowledge and we encourage and promote the future use of such local and traditional knowledge.
Botanical and Plant-Derived Drugs: Global Markets
The global market for botanical and plant-derived drugs was valued at $23.2 billion in 2013 and $24.4 billion in 2014. This total market is expected to reach $25.6 billion in 2015 and nearly $35.4 billion in 2020, with a compound annual growth rate (CAGR) of 6.6% from 2015 to 2020.
Scope and Importance:
Ethnopharmacology is to spot the objectives of a mostly virtual field whose self-identified membership represents a various group of academic and applied disciplines are still as business interest. In earlier times Ethnopharmacology was a trial characterized a lot of by folkloristic than scientific inquiry; these days it's heavily portrayed among revealed investigators trained in pharmacology, Botany, and Pharmacognosy. Contributions are created further by historians of science, clinicians, ethnographers, agronomists, biochemists, researchers in ethno veterinary medicine, and others.
Past Conference Report
Ethnomedicine 2018:

We gratefully thank all our wonderful Speakers, Conference Attendees, Students, Media Partners, Associations and Exhibitors for making Ethnomedicine 2018 Conference the best ever!

Conference Series LLC successfully anchored its leading "12th Global Ethnomedicine & Ethnopharmacology conference" slated on August 08-09, 2018 at Osaka, Japan.

Ethnomedicine 2018 is distinguished with the attendance of Editorial Board Members of supported Journals, Scientists, young and brilliant researchers, business delegates and talented student communities representing more than 25 countries, who made this conference rewarding and fecund.

Our 12th Global Ethnomedicine & Ethnopharmacology conference was based on the theme "Ethnomedicine- A Source of Complementary Therapeutics" which has encrusted the below

Scientific sessions:
Traditional Chinese medicine (TCM)

Traditional Japanese Medicine

Traditional Korean medicine

Phytochemistry and Phytopharmaceuticals

Phytochemical Studies of Plants and Plant Extracts

Herbal and Holistic medicine

Trends and Developments in Ethnopharmacology

Complementary/Alternative Medicine

Natural products and Medicinal Chemistry

Globalization of Traditional Medicine

Ethnopharmacology in Drug Discovery and Development
Immense support was extended by the keynote lectures mentioned below:

Carla Natalucci-Hall, Carla Natalucci-Hall, PSYD, USA

Beata Orzechowska, Polish Academy of Sciences, Poland

A. Vieira, Simon Fraser University, Canada

Conference Series LLC wishes to acknowledge with its deep sincere gratitude to all the supporters from the Editorial Board Members of our Open Access Journals, Keynote speakers, Honourable guests, Valuable speakers, Poster presenters, students, delegates and special thanks to the Media Partners (CrowdReviews, Technology Networks) and Collaborator AMCC Society for their promotion to make this event a huge success.

Your rejoinder is our inspiration keeping this motto in mind and being witnessed the triumph of Ethnomedicine 2018, Conference Series Ltd is delighted to announce the next event. Mark your calendars for the upcoming extravaganza, "14th Annual Meet on Ethnopharmacology conference" to be held during January 21-22, 2019 at Amsterdam, Netherlands.
To Collaborate Scientific Professionals around the World
Conference Date January 21-22, 2019 |
For Sponsors & Exhibitors